Work has continued today on removing the remaining surfacing material from the North cantilever ahead of the start of water proofing later in the week. The contractors are again using the 'rubber duck' machine to remove the material. The final preparations are also being made on the South cantilever, with the water proofing expected to begin either later tomorrow or on Wednesday.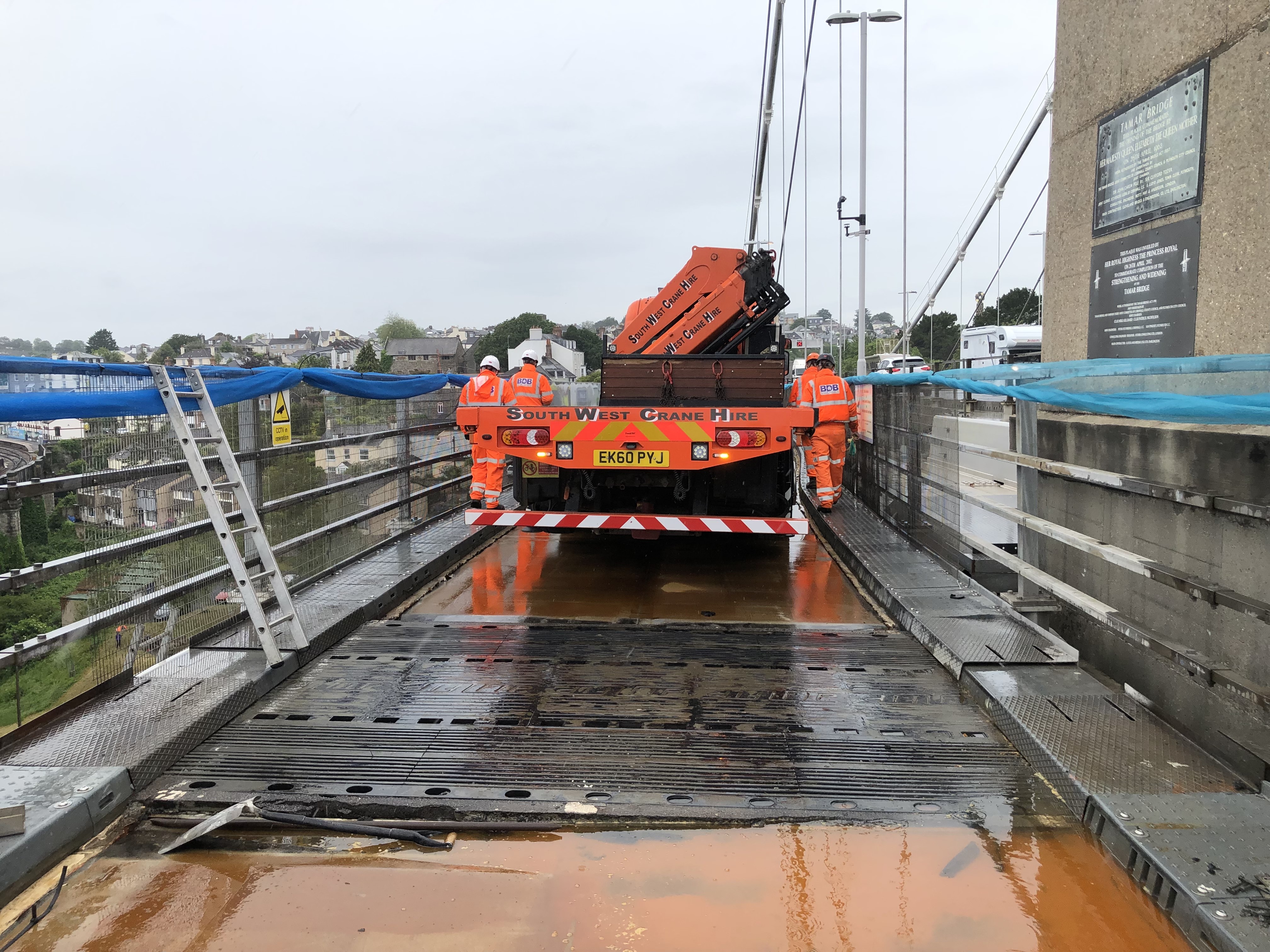 A specialist team have also arrived on the South cantilever today to begin work on replacing the main expansion joint at the Saltash Tower (today's image )
The resurfacing project remains on schedule, with work on the two cantilevers due to be completed by the end of July, with the focus then moving onto the main deck.
At this point the North cantilever will be returned as a general traffic lane for the remainder of the project. At the same time South cantilever will be opened to westbound traffic. This will enable three lanes of traffic to remain open for traffic.
We are aware that traffic has been slightly heavier than usual today, with delays of between 30 and 45 mins at times. This was as a result of two separate incidents – one inside the Saltash Tunnel and one on the A38 close to the St Budeaux junction – both of which were managed by Highways England.
The first incident involved an HGV vehicle inside the Saltash Tunnel. Following reports of a mechanical issue, the fire and rescue service were called to inspect the vehicle. Highways England initially closed the tunnel for 15 minutes to enable the inspection to be carried out. It was then re-opened in both directions, with one lane remaining closed for emergency crews.
The second incident involved an accident on the west bound lane of the A38, with Highways England and emergency crews in attendance.