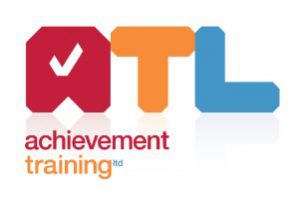 Employer: 
Torpoint Ferry Office,
2 Ferry Street,
Torpoint,
Cornwall,
PL11 2AX
01752 812233
What is an apprenticeship?
An apprenticeship is a genuine job with an accompanying skills development programme. Through your apprenticeship, you will gain the technical knowledge, practical experience and wider skills you need for your immediate job and future career. You will gain this through a wide mix of learning in the workplace, formal off-the job training and the opportunity to practise new skills in a real work environment. An apprenticeship will give you the skills you need to get a better job and move into a career.
Vacancy Title:  IT Support Technician Level 2
 Wage: £4.90 per hour
Working Week: Monday to Friday 37 hours per week (1 hour for lunch unpaid)
 Vacancy Short Description:
To work with our team of ICT technicians managed by the ICT Network Manager to provide effective ICT support. Training will be provided in conjunction with an approved apprenticeship route.
Vacancy Description:
Assisting the ICT Network Manager in the day to day running of the computer network.

Basic troubleshooting and fault resolution of reported ICT problems logged through the ICT helpdesk.

Assist in the replacement of consumable materials relating to ICT.

Assist with the installation and updating of software as required.

Provide support for basic operations of computer peripherals and software.

Resolve reported faults and liaise with senior members of the team where further action is needed.

Basic printer fault troubleshooting.
 Employer Description:
The Tamar Crossings website is the home page for the Tamar Bridge and Torpoint Ferry Joint Committee.
The Tamar Bridge and Torpoint Ferry Joint Committee is a local government committee formed by five councillors from each of the two Joint Authorities, Plymouth City Council and Cornwall Council. A special coalition between these two authorities began in 1950, when together they began lobbying national government to fund and construct a bridge across the lower reaches of the Tamar to secure the prosperity of the region.
Training to be provided:
You will receive specific on the job training from the employer in your work place. Off the job, Achievement Training will provide training in the following:
Level 2 IT Practitioners

Apprentices without Level 1 English and Maths (A*-C or 9-4 GSCE) will need to achieve this level and take the test for Level 2 English and Maths prior to completion of their Apprenticeship.
 Skills Required
Clear telephone manner

Able to prioritise workload

Time management is important

An understanding of confidentiality and data protection standards

Logical, creative, analytical and problem solving skills

Clear communicator

Enjoy a technical challenge and be prepared to undertake research
Personal Qualities
Polite and friendly to both customers and colleagues

Trustworthy

A mature professional attitude

Reliable and punctual

Tidy appearance
Qualifications
Candidates must have general education and a very keen interest in IT.
 Future Prospects
Opportunities may be offered to the successful candidate on completion of the apprenticeship, as you will have built a good relationship with the team and gained skills and behaviours which should support a full time post
Progression opportunities may also include advanced and higher apprenticeships, including;
Other Important Information:
If this vacancy receives a large volume of applicants, the post may close early.
From April 2019, the National Minimum Wage for Apprentices has risen to £3.90 per hour. The Minimum Wage for Apprentices applies to time spent on the job plus time spent training. If you want any advice on your pay, you can contact the Pay and Work Rights Helpline on 0800 917 2368 or visit www.gov.uk/national-minimum-wage. Otherwise, all learners come under your normal terms of employment ranging from holidays, to sick pay and disciplinary procedures.
If you're unsure about applying or have any questions, please feel free to give the team a call for a chat on 01752 202269.
Attached Files