ADVANCED NOTICE
These works are planned to start on the main deck of the Bridge from 26th July 2021 to October 2021.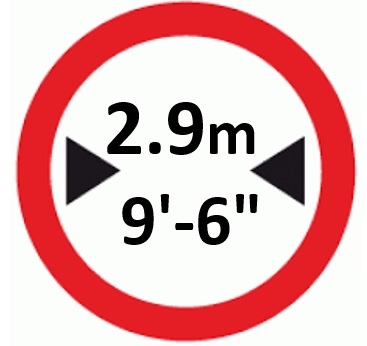 We regret that loads over 2.9m wide will not be able to use the Tamar Bridge and A38 Saltash Tunnel until these works are completed. Hauliers of wide vehicles must seek alternative routes until engineering works have been completed.
Abnormal Loads on weight or height not greater than 5.0m are allowed but crossing times will be severely restricted due to the traffic management schemes in force.
ALL Abnormal Loads must use the main bridge decks and NOT the South or North Cantilevers
PLEASE NOTE: It remains the responsibility of the haulier to ensure that their vehicle is suitable with any route selected to safely arrive at the destination.
Loads exceeding 44 tonnes in gross weight or 4.8 metres in overall height will not be allowed to cross the bridge between the following hours:-
06.30 – 09.30 hours and 15.30 – 18.30 hours during any weekday
06.30 – 18.30 hours during any weekend day in the months May – September inc. or at other times at the discretion of the Bridge Manager.
There are also time scales as to how much notification is required prior to the day of crossing. To gain permission for abnormal loads (weight / height) to cross the Bridge the application form must be submitted in advance to the Bridge Office giving the following minimum notice periods. abnormalloads@tamarcrossings.org.uk:
Not exceeding either 80 tonnes gross weight – at least 2 working days
Exceeding 80 tonnes gross weight – at least 7 working days.
This information together with suggested virtual diversionary routes can be found below.